ACOBIOM obtains the hi-France label from AFPC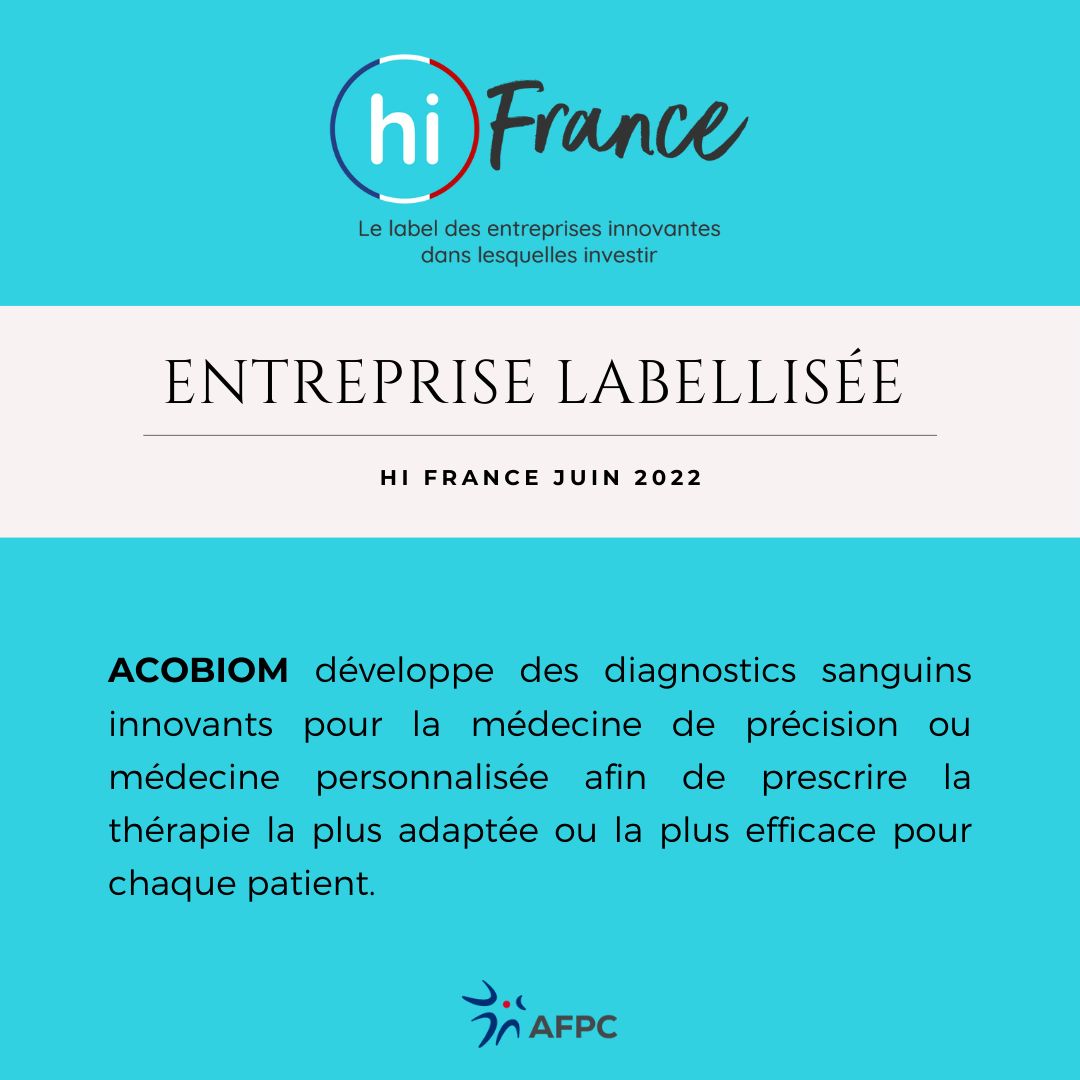 In 2021, the French competitiveness clusters, through their association (AFPC), decided to strengthen their support for the search for private funding and investors for the growth and internationalization of innovative companies by creating the hi-France label.
hi-France label: a new sign of recognition
According to the AFPC, "this national labeling approach enhances the scientific base and market potential of innovations developed in France by drawing on the combined expertise of technological and market experts from the public and private sectors". Obtaining the hi-France label follows a multi-stage process, from application to the national labeling committee.
In June 2022, ACOBIOM was one of the 13 companies selected by the national labeling committee.
As indicated by the AFPC, "it is a symbol of recognition of the excellence of innovative French companies in which to invest. It guarantees investors the best investment files and facilitates the search for private financing.
Acobiom awarded again
For ACOBIOM, this label was awarded by the Medicen competitiveness cluster thanks in particular to the benefits provided by GemciTest®, a predictive diagnosis of therapeutic response that makes it possible to identify pancreatic cancer patients most likely to benefit from first-line treatment with gemcitabine, alone or in combination.
According to this cluster, "ACOBIOM offers an innovative and non-invasive in vitro blood diagnostic to predict patient response to a given therapy. With Gemcitest, ACOBIOM offers the first diagnostic to predict patient response in pancreatic cancer treatment".
This label is a recognition for all the ACOBIOM team of its technological expertise combining genomics, transcriptomics, bioinformatics, data science, as well as its innovative approach based on real-world data to develop a new generation of diagnostics for precision medicine or personalized medicine in order to prescribe the most appropriate or most effective therapy for each patient.