A 20-year expertise in omics services and pharmacogenomics analysis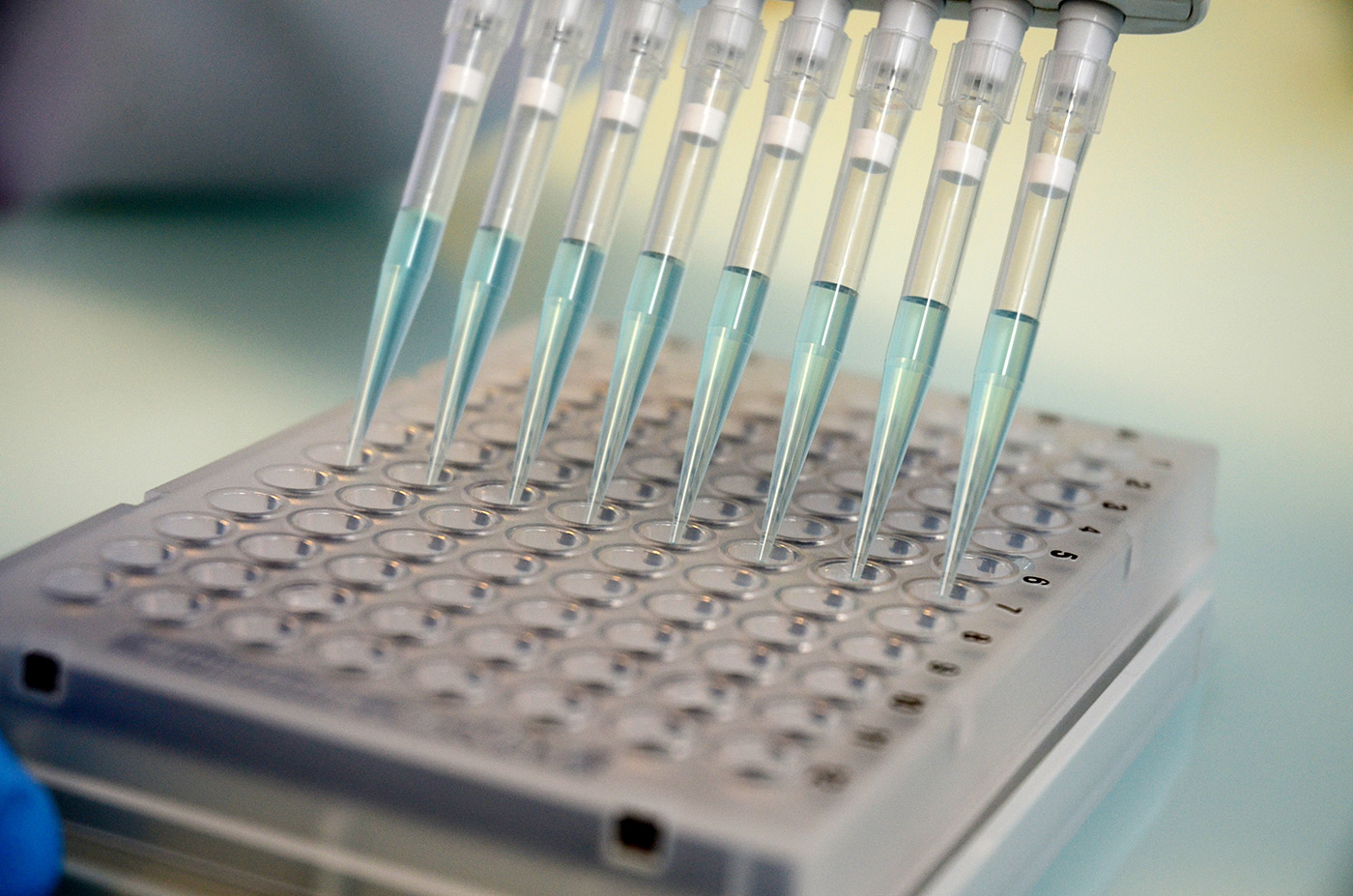 During the course of its R&D and service activities, ACOBIOM identified dozens of biomarkers in correlation with disease prognosis, drug efficiency, and early detection of pathologies. These markers were identified in different types of tissues, organs, and for specific biological questions (such as pathologies, drug effects, etc.).
The company developed its technology platform for RNA and DNA analyses based on high-throughput sequencing techniques. These analysis technologies are able to identify and quantify extremely specific nucleic acids present in the cell. In particular, this includes all types of coding RNA (mRNA) and non-coding RNA (small RNA, pseudogenes, etc).
In order to process and analyze the millions of pieces of data generated by high-throughput sequencers, ACOBIOM uses its proprietary bioinformatic programs and database, as well as biostatistical algorithms specifically developed for studying the data in question, and designed for the integrated analysis of biological information.
This approach optimizes interpretation and ensures that it makes biological sense.
Pharmacogenomics services
ACOBIOM developed pharmacogenomics services based on NGS and PCR technologies and its extensive experience is able to support pharmaceutical actors to optimize clinical trials. The goal of clinical pharmacogenomics analysis, which enables also the optimization of clinical trial design, is to facilitate the evaluation of certain clinical pharmacological parameters such as:
Dose response
Treatment efficacy
Measure of Drug effects
Safety – Toxicity – adverse effects
ACOBIOM benefits from significant experience in drug development and clinical trials. Hence, the company has been involved in phase III clinical trials for oncology and neurodegenerative applications, and collaborated with academic teams to identify and validate blood biomarkers involved in EPO drug abuse.
Sequencing
The application of gene expression profiling methods in deciphering cellular states associated with disease, tumor and exposure to environmental agents has been demonstrated over the past years. Actually, the advent of Next-Generation Sequencing (NGS) approaches has offered revolutionary tools for studying transcriptome complexity.
ACOBIOM offers a comprehensive range of Next-Generation Sequencing services using appropriate platforms according to the project and the team of biologists and bioinformaticians to deliver reliable and high quality results.
Real-Time PCR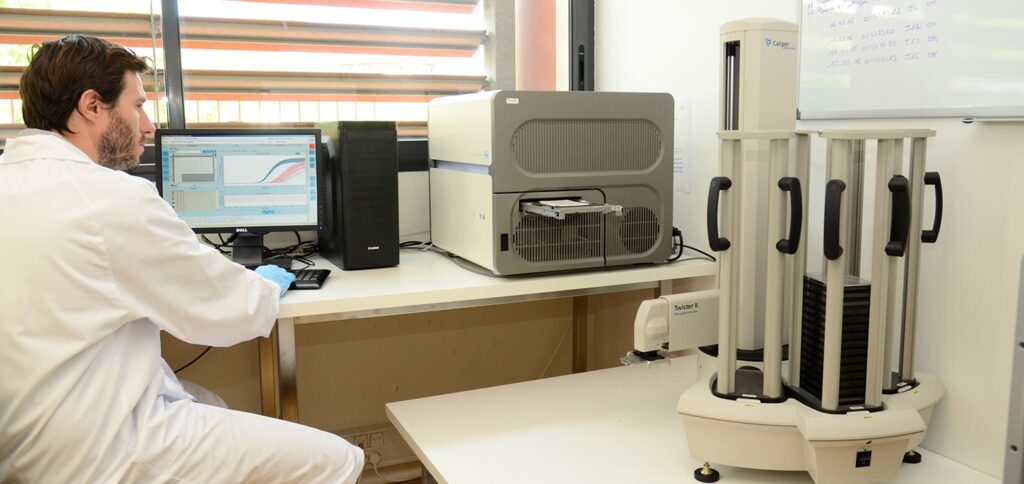 The polymerase chain reaction (PCR) has become one of the most important tools in molecular diagnosis, providing optimal sensitivity and specificity for detection of nucleic acid targets.
Quantitative real-time PCR (qPCR/qRT-PCR) is rapidly become a standard practice, which provides a sensitive and reproducible measurement of relative gene expression by comparing one or more genes of interest to a known internal control for normalization.
ACOBIOM provides gene expression analysis services including quantitative expression analysis (qPCR) for focused transcript sets and adapts the used PCR platform to the needs of its partners and clients, according to speed data acquisition and experimental flexibility and statistical treatments.
Customized Services
Since its foundation, ACOBIOM analyzes, identifies and validates omics biomarkers (DNA, RNA, miRNA…) using a range of molecular biology technologies (sequencing, NGS, real-time PCR) combined with dedicated bioinformatics and biostatistics tools.
The company's expertise in genomics and transcriptomics and its know-how in omics data analysis allow it to provide a range of omics services to identify and/or validate biomarkers in the fields of translational medicine and life sciences research.
Hence, ACOBIOM provides several services as:
Transcriptome analysis based on sequencing (RNA-Seq)
Whole genome sequencing, De novo genome sequencing, re-sequencing…
Targeted sequencing of genomics regions of interest,
Exome sequencing and analysis,
Real-time PCR for analyzing gene expression
Epigenomics analyses: methylome analysis, CHIP-Seq…
Metagenomics analyses: Microbiome profiling…
Genotyping / targeted genotyping…
Microbiological analyses
in any field of investigation :
Drug exposure and clinical response variability
Risk for adverse events
Genotype-specific dosing
Mechanisms of drug action
Polymorphic drug target and disposition genes
Pathogen (virus, bacteria…) exposure
Host-Pathogen interactions
on any type of cells, tissues, or biopsies.
Why dealing with ACOBIOM ?
Collaborating with ACOBIOM allows its partners and clients to benefit from:
A unique technology platform including multivariate genotype/phenotype resources,
Over 20-years' experience in customized analyses to identify and validate RNA/DNA biomarkers from different tissues and liquid biopsies,
A scientific and process workflow approved/validated by clinical practice,
Cutting-edge bioinformatics and data science tools,
Methods and processes to analyze liquid biopsy,
A significant experience in several health applications (cancer, infection, hematology, neurology, inflammation…),
Patents on prognostic biomarkers/predictive biomolecular signatures,
More than 60 scientific publications related to biomarkers, diagnostics and precision medicine,
A "Research Tax Credit" (CIR) accreditation obtained from the French Ministry of Research.
Hence, ACOBIOM developed, validated and brought into clinical practice biomarkers and diagnostics based on its state-of-art experience and technologies.
To find a summary of the services offered by ACOBIOM, you can download this document.