Acobiom became partner of European clinical project focused on Bipolar disorders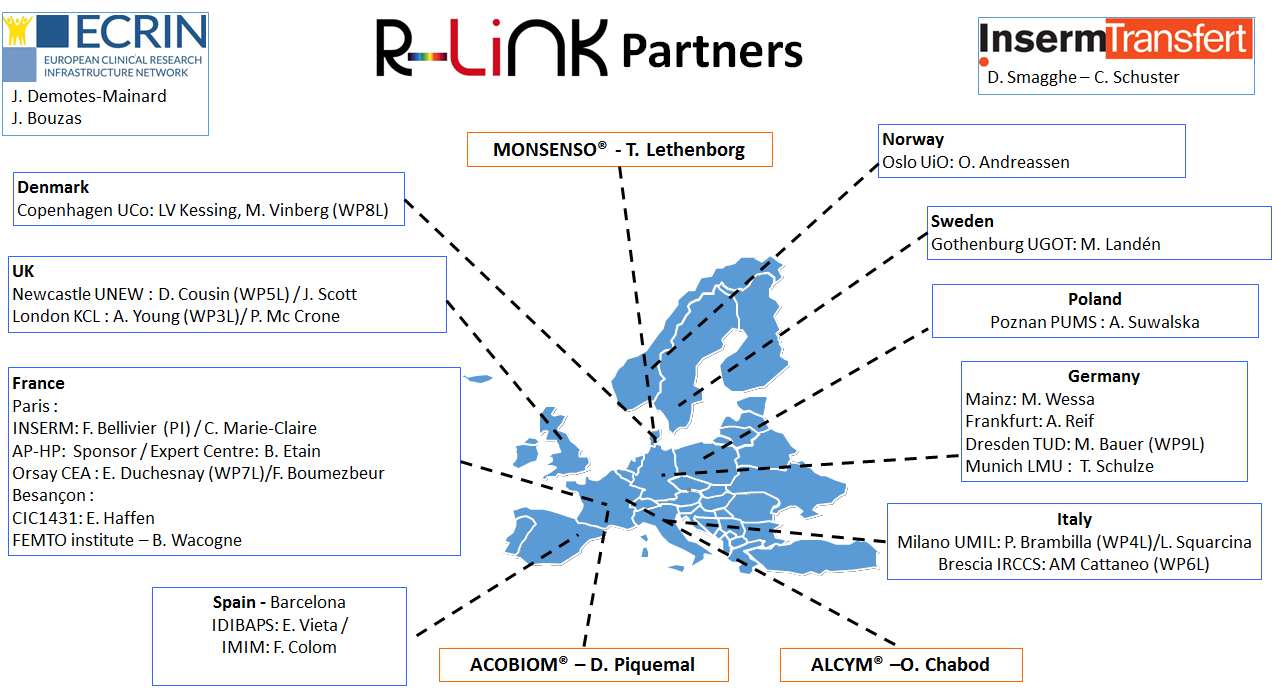 Acobiom became partner of the R-Link European program, which brings together 15 partners from 9 countries to develop a personalized approach to the medical care of patients suffering from bipolar disorders. This new approach is based on the discovery of biomarkers that predict lithium response.
Acobiom, a company specializing in the discovery of biomarkers and the development of diagnostics in personalized medicine, became partner of the R-Link European program (H2020 funding) which aims to improve the medical care of patients suffering from bipolar disorder, thanks to a personalized approach based on biomarkers or biological markers.
Lithium, the reference treatment, acts as a mood regulator. However, it was found that a part (30%) of the targeted population did not respond to this therapy. This variability in patient response remains poorly understood today and accurately predicting whether the patient will respond to treatment remains difficult.
The discovery of blood biomarkers predictive of lithium response and the development of associated diagnostics would help physicians in choosing the most appropriate treatment for patients. This is the challenge that has been given to Acobiom in this program.
The R-LiNK project is coordinated by Professor Frank Bellivier, head of the department of psychiatry and addictological medicine of the Saint-Louis, Lariboisière and Fernand Widal hospital group (AP-HP, Paris), an internationally recognized specialist in bipolar disorder. This project involving 15 partners in 9 countries will also contribute to developing a network of international experts around the medical care of the disease.